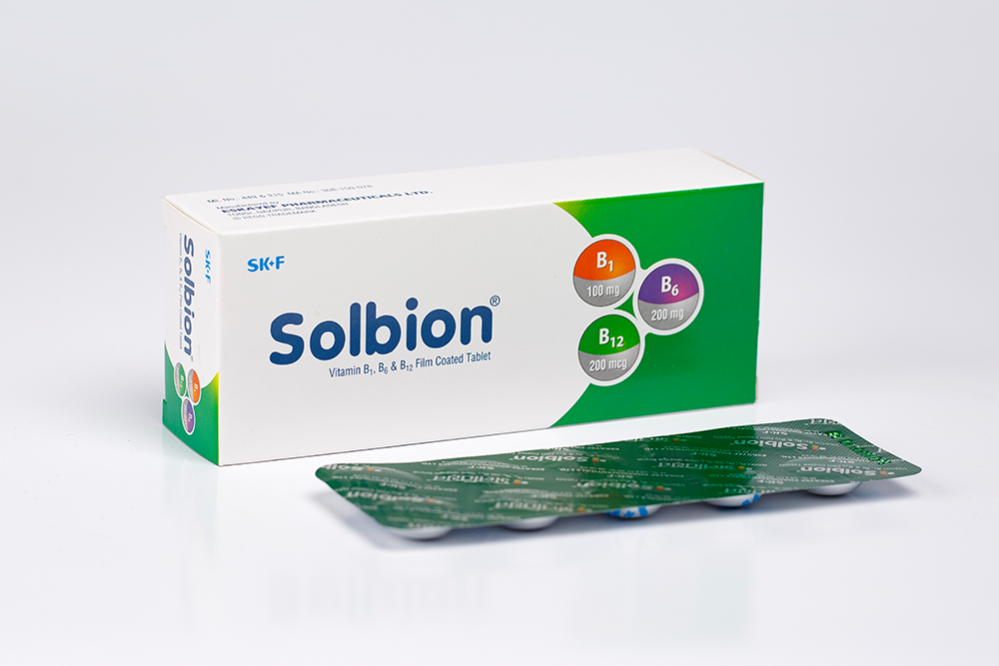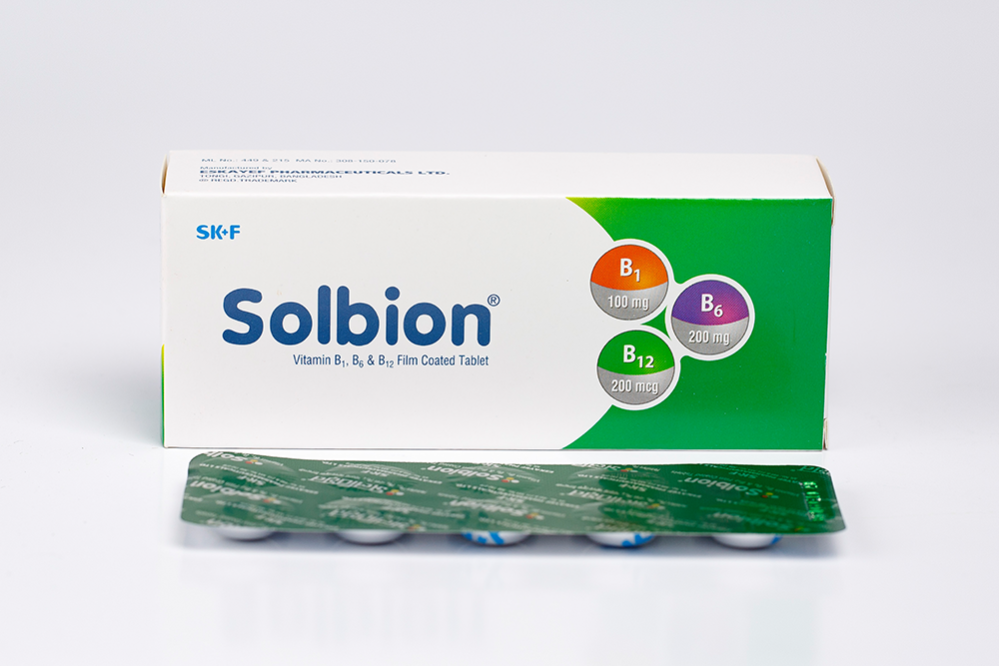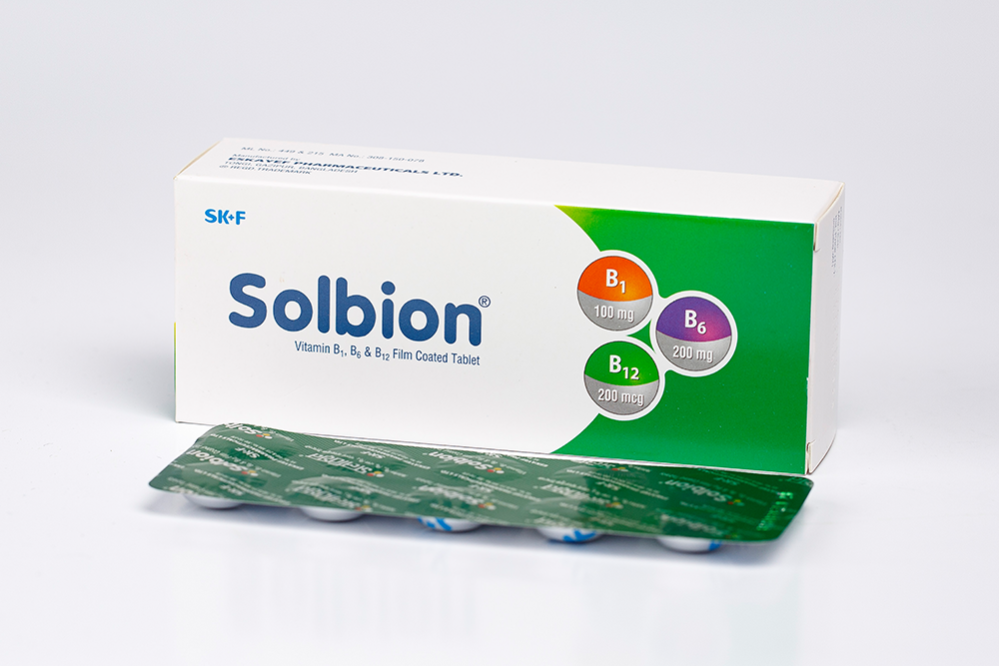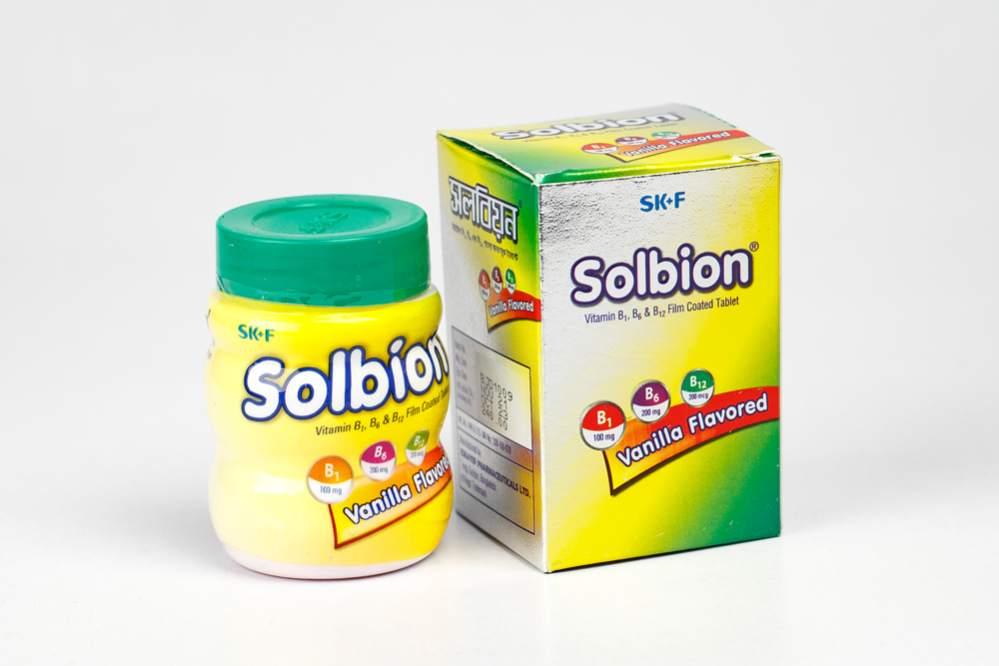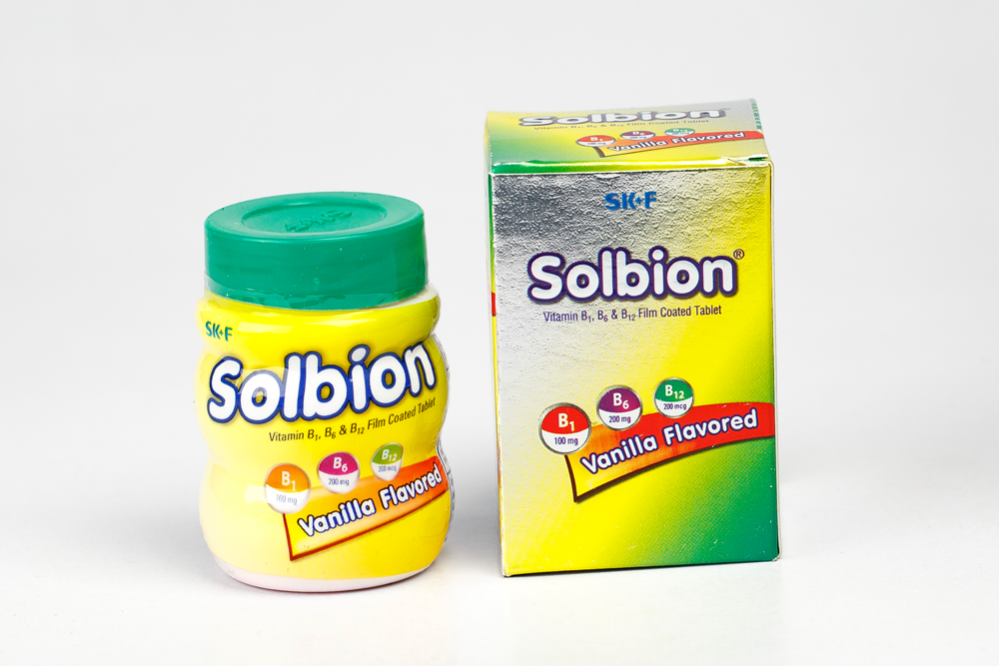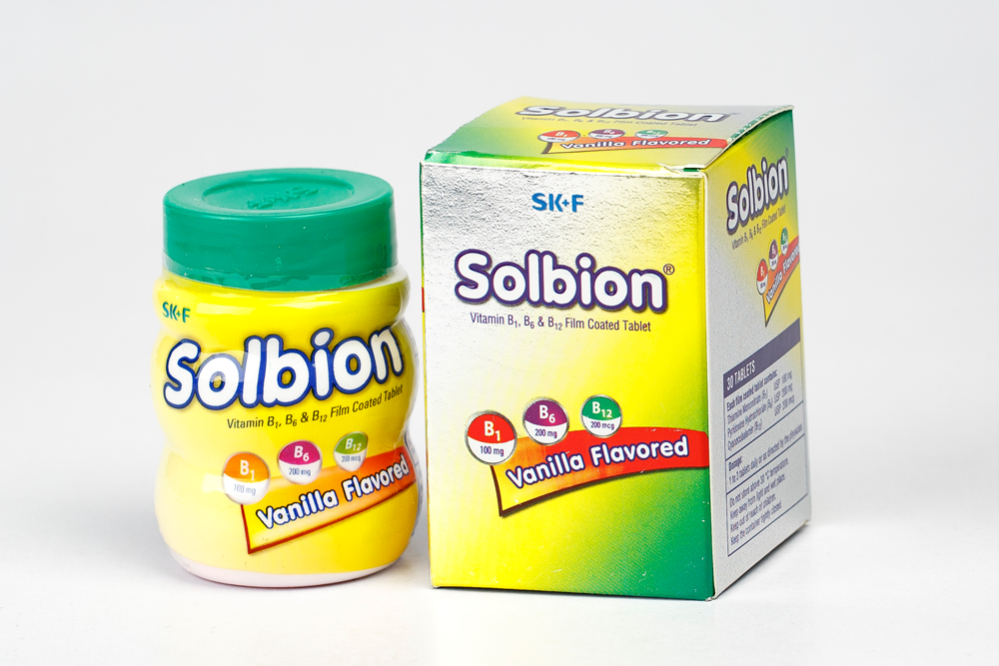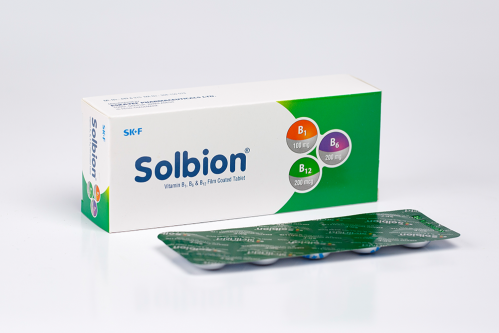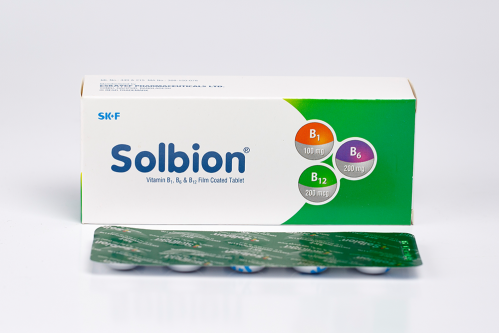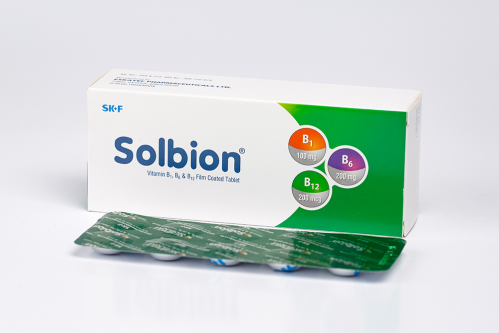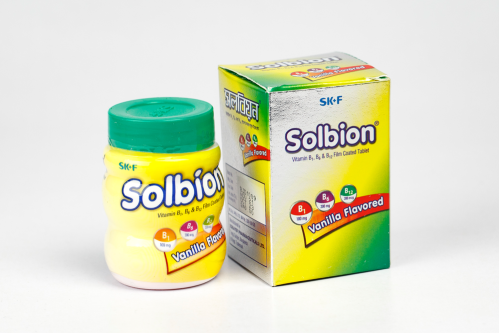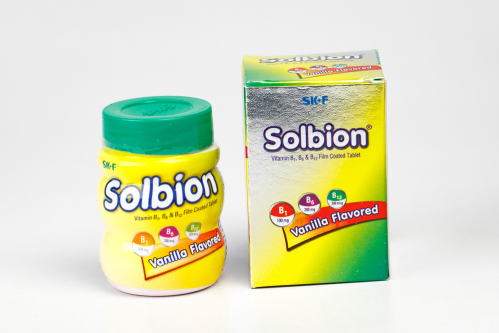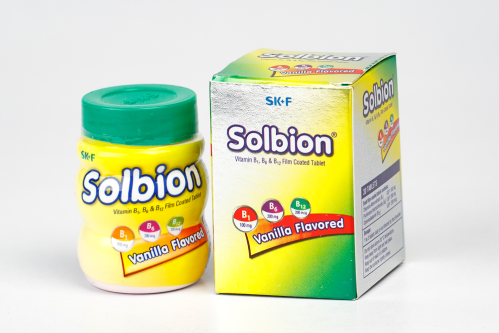 Solbion
Generic Name
Vitamin B1, B6 , B12
Therapeutic Class
Vitamins & Minerals
DESCRIPTION:
Solbion is a preparation of Thiamine Mononitrate/ Thiamine Hydrochloride (Vitamin B1) USP, Pyridoxine Hydrochloride (Vitamin B6) USP and Cyanocobalamin (Vitamin B12) USP. It is a combination of three water-soluble vitamins.
INDICATIONS:
Nociceptive pain, Neuropathic pain and Vitamin B1, B6 & B12 nutritional deficiency
DOSAGE AND ADMINISTRATION:
1-3 tablets daily or as directed by the registered physician. In severe cases, 1 ampoule intramuscular injection daily until the acute symptoms subside. For milder cases and follow-up therapy, 2 or 3 ampoules per week.
CONTRAINDICATIONS:
To hypersensitive to any of its ingredients and patients on levodopa therapy.
SIDE-EFFECTS:
Generally, well tolerated. However, a few allergic reactions may be seen during treatment.
USE IN PREGNANCY AND LACTATION:
Solbion can be used in pregnancy and lactation.