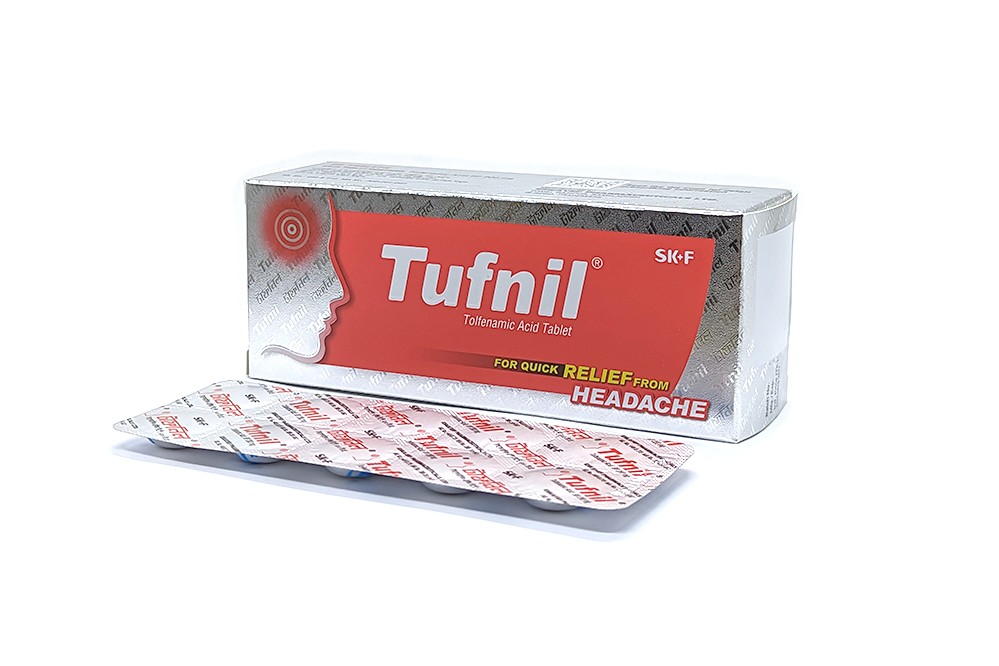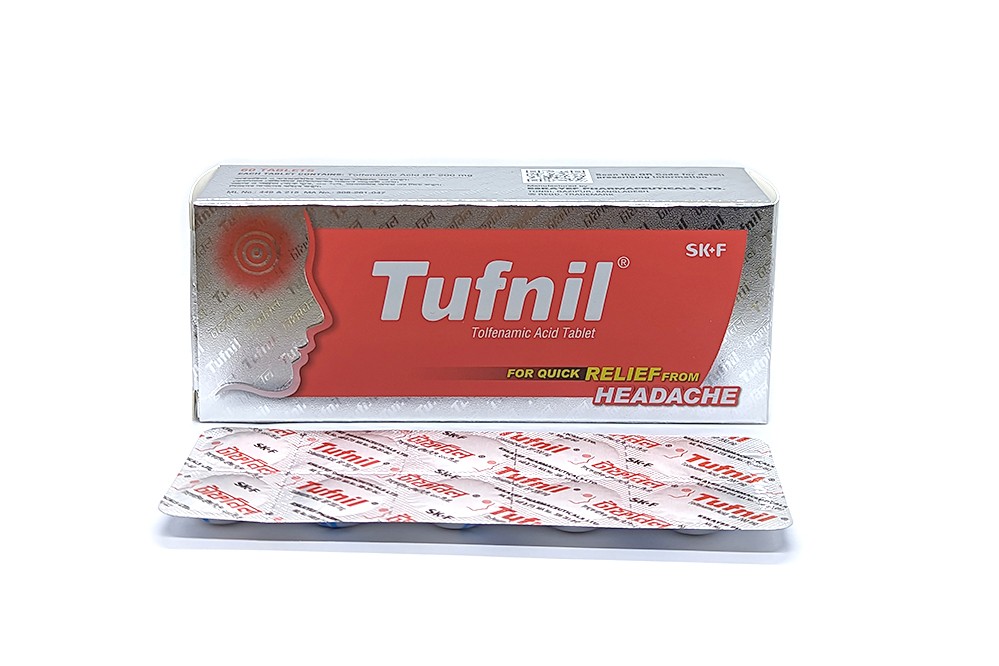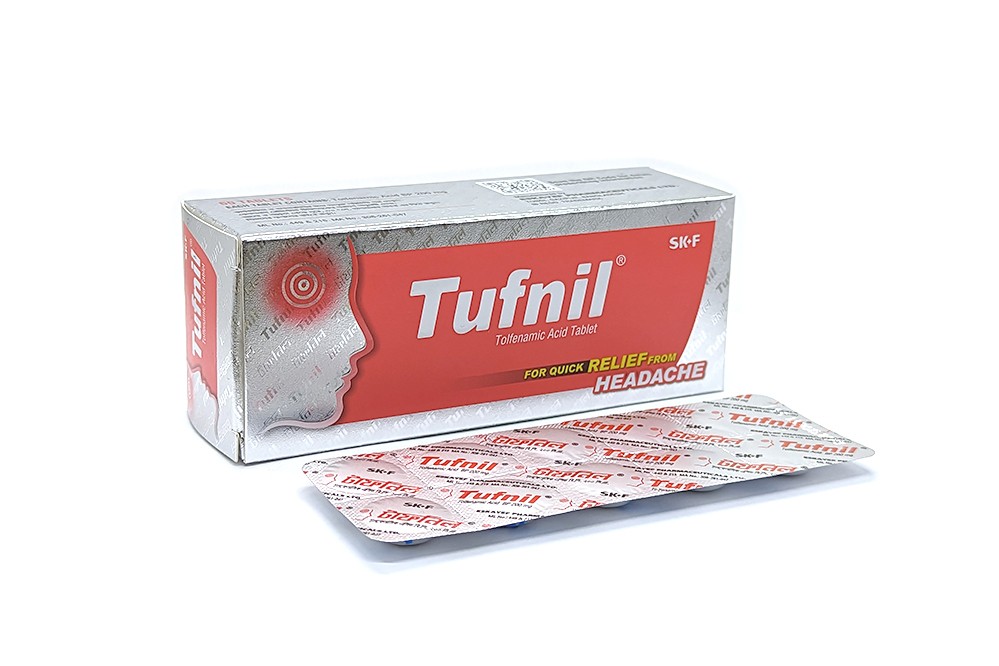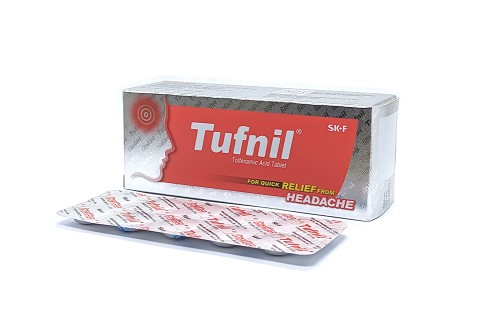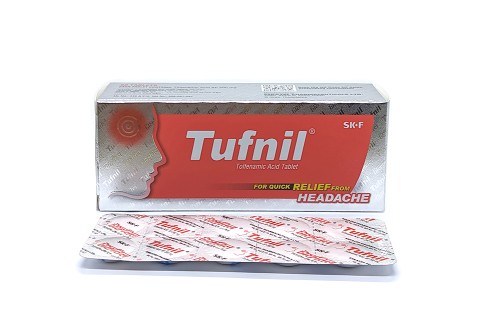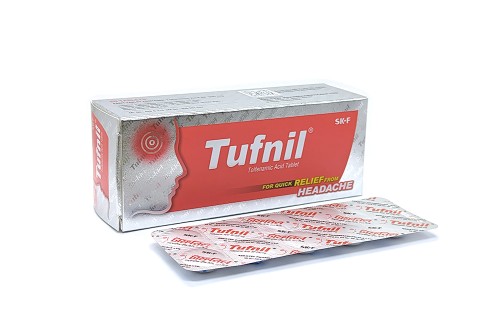 Tufnil
Generic Name
Tolfenamic Acid
Therapeutic Class
Neurological
DESCRIPTION:
Tufnil is a preparation of tolfenamic acid. It is an NSAID with anti-inflammatory, analgesic and antipyretic effects. Tolfenamic acid acts by inhibiting prostaglandin and leukotriene synthesis.


INDICATION: Acute migraine.
DOSAGE AND ADMINISTRATION:
Adults: 200mg when the first symptoms of migraine appear. The treatment can be repeated once after 1-2 hours if a satisfactory response is not obtained.
Children: A paediatric dosage regimen has not yet been established.
Elderly: Normal adult dose.
CONTRAINDICATION: Active peptic ulceration, impaired kidney or liver function asthma, urticaria or acute rhinitis.
SIDE-EFFECTS: Diarrhoea, Nausea, Epigastric pain, Vomiting, Dyspepsia, gastric ulceration, Erythema, Pruritus, Urticaria, and Occasional harmless dysuria.

USE IN PREGNANCY AND LACTATION:
Pregnancy: Controlled studies in pregnant women are not available. As is the case with the use of other NSAIDs, tolfenamic acid should not be given in the last trimester, due to risks of premature closure of the ductus arteriosus and prolonged parturition.
Lactation: Tolfenamic acid is excreted to such a very small extent in mothers' milk that it should be without risk to the breast-fed baby.
PRECAUTIONS: As is the case with other NSAIDs, tolfenamic acid should be used with caution in patients with a history of gastrointestinal ulceration, or impaired liver or kidney function.